Food
LucyBerry Bake Shop
FRIDAY
Custom sugar cookies hand-made in DC.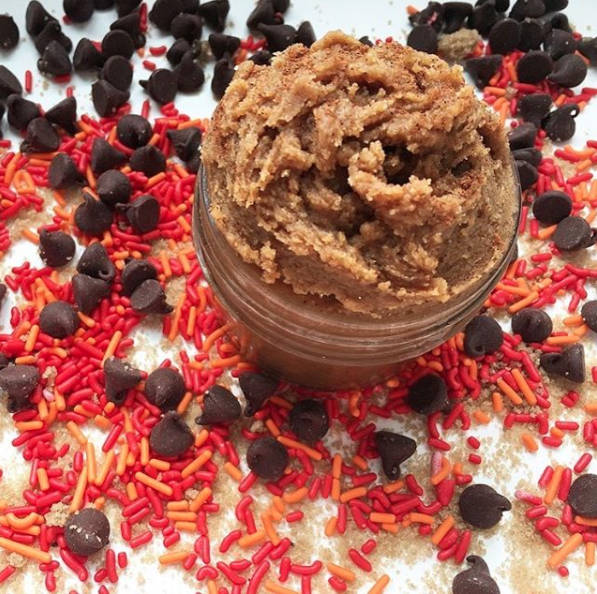 The Dough Jar DC
FRIDAY, SATURDAY, & SUNDAY
Finally, your dream of eating cookie dough out of the mixing bowl without the risk of getting sick has come true! Our small-batch, gourmet dough is made with heat treated flour and no eggs, so it's totally safe to eat raw. We have perfected 10+ signature flavors, all based on your favorite cookies, like chocolate chip, sugar cookie funfetti, and peanut butter. If you're dairy-free or gluten-free, dough not worry! We have something for you, too. So grab a spoon, and let's dough this!
PinUp Preserves
FRIDAY
PinUp Preserves creates all-natural small-batch specialty preserves with a focus on organic and locally-sourced ingredients. The results are Sassy, Sweet, Unique! Our handcrafted preserves are perfect for cheese plates and charcuterie boards, make a delicious glaze or marinade, and are the perfect ending for desserts. Stuff your stocking - and pantry - today!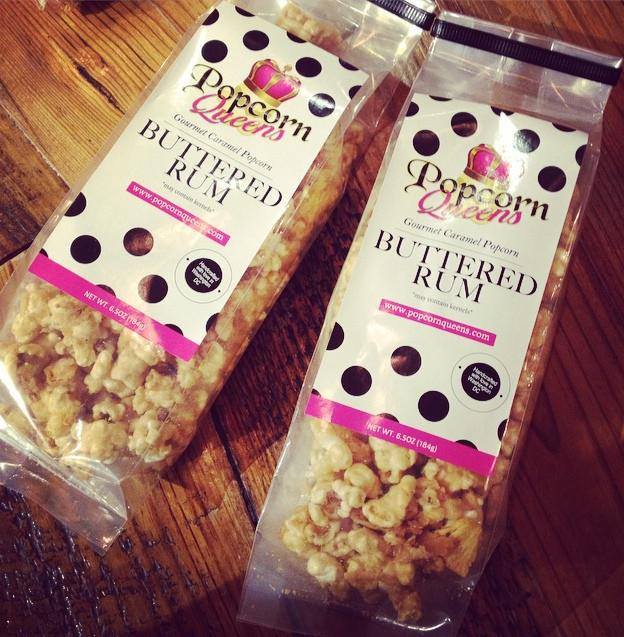 Popcorn Queens
SATURDAY & SUNDAY
The Popcorn Queens handcraft their gourmet caramel popcorn in small batches using the finest ingredients and lots of love. Their caramel corn comes in a variety of unique flavors including cinnamon-apple, bourbon pecan and chipotle. It also comes in different sizes and packaging making it the perfect edible gift for everyone on your list!
Shrub District
FRIDAY
Shrub District makes cocktail vinegars and syrups from locally sourced, fresh fruit, herbs, and spices. You do not have to be a mixologist to make a perfectly balanced cocktail—their tart, but sweet shrubs, and sweet, but bitter syrups, have everything you
need to make a perfect drink at home. Shrub District is the proud recipient of a Good Food Award 2018 for their "Just Grapefruit" cocktail vinegar.
Together We Bake
SATURDAY & SUNDAY
Together We Bake is a comprehensive workforce training and personal development program for women in need of gaining self-confidence, transferable workforce skills, and invaluable hands-on experience. Our four products are made by hand in our program kitchen in Alexandria, Virginia. The proceeds from our product sales are used to support our training program.
Pratt Standard Cocktail Company
FRIDAY
Inspired by the cocktail revival in the US, we wanted to make natural mixers that hearken back to the days before chemicals, when everyone knew their bartender by name. Even though we've outgrown our humble origins and now operate out of Mess Hall, a food incubator space in Northeast D.C., we are still determined to make high-quality, small-batch mixers that bring out the nuanced flavors in specialty cocktails. True Syrups products include tonic, grenadine, and a newly launched kola syrup.
Element Shrub
SATURDAY & SUNDAY
Shrubs made with apple cider vinegar for cocktails, mocktails and cooking. Element Shrub is truly versatile. We originally fell in love with shrubs mixed with iced sparking water, but have since found that they can be enjoyed hot or cold, sparkling or still, drunken or sober. A shrub is a vinegar-based fruit syrup. The history of shrubs dates back to the colonial era where shrubs were used to preserve fruit before refrigeration was invented.
Langdon Wood Maple Syrup
SATURDAY & SUNDAY
We age maple syrup in local bourbon, rye, brandy, and rum barrels. We also make smoked syrup and barrel-aged hot sauce.
Sweet Crimes
SATURDAY & SUNDAY
Sweet Crimes makes delicious gluten-free, dairy-free, and vegan goodies that are so yummy you can't tell they're gluten-free! During the holidays our product line is gift-oriented with special cookie tins, rum cakes, pies, and truffles.
Pearl Fine Teas
FRIDAY & SUNDAY
Carefully curated loose leaf teas and tea ware. Small independent boutique tea company serving the DC Metro Area since 2017. 4x Runner-Up for best tea shop by the Washington City Paper.