Print
carmonamedina studio
SATURDAY & SUNDAY
Carlos Carmonamedina studied Fine Arts in Mexico and Romania. His artwork, which combines his love for travel, bicycles, food, old cameras and comics has been featured in many exhibitions around the world. After living in Europe for 7 years, he is now settled in Washington DC, where he works as a freelance illustrator and graphic designer. His project 'Postcards from Washington DC' started as a personal challenge to produce a weekly illustration that highlights life in the capital.
Fancy Seeing You Here
FRIDAY
Fancy Seeing You Here is a collection of beautifully cheeky stationery and stuff, handprinted in Washington DC. We are inspired by typography, color, snarky phrases and our outlaw kitty Jesse James. We offer a variety of items including greeting cards, art prints, wrapping paper, stickers, wine bags and other fun gift items.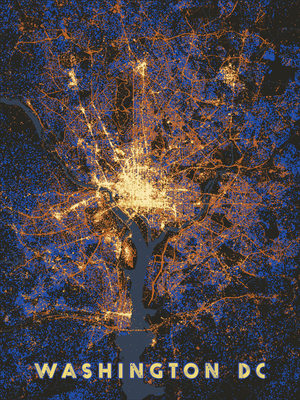 Victory Dance Creative
FRIDAY & SATURDAY
Victory Dance Creative is a design and printmaking company. We design and print by hand a variety of goods including concert posters, art prints, and the illustrated DC poster series. The DC series now includes prints of 45 different neighborhoods from all corners of DC.
Grey Moggie Press
FRIDAY
Grey Moggie Press is a letterpress print shop in Northeast DC run by Melanie Karlins. Melanie prints greeting cards, art prints, social stationery, and small gift items on her 1920s press. Her work is inspired by the seasons, DC neighborhood life, and good books. Grey Moggie cards feature simple design, handlettering, and pops of color on beautiful cotton paper that will make you want to: Write more. On paper.
Marni Manning Art
SATURDAY & SUNDAY
Marni is a watercolor folk artist, specializing in art that celebrates heritage and culture. Her illustrative family and pet portrait paintings make wonderfully unique gifts. Marni is inspired by her recent years spent living in South Korea and strives to create art that reflects people's fundamental desire for acceptance.
Moonlight Bindery
SATURDAY
Katie is known for applying post-modern thinking and atypical materials to the age-old art of bookbinding. Her books made from LEGO™ baseplates have been hailed for breathing new energy into a craft whose dominant themes trace back to the early Middle Ages. She offers blank and lined journals for the creatively inspired, as well as printed wine journals, recipe books and baby books for those who prefer to fill in the blanks. When not designing, Katie is a rare books conservator and bookbinding instructor.
Sophiola
SUNDAY
Sophiola is a business created around the art work of Sophia Pineda - a young teen who has Trisomy 21, commonly known as Down Syndrome. Her artistic spirit shines through her art with a sense of joy and wonder. Inspired by the world around her, she expresses herself with a passion for art, dance, family, friends and fun. As a baby, her health was precarious; her fighting spirit showed through those early struggles. She proves to everyone she meets that Down syndrome can be a gift.
Lunch City Studio
FRIDAY
Lunch City Studio is a collection of art that celebrates the places where we belong. All of the artwork is created by artist and architect, Courtney Drake. While working as an architect, Courtney became interested in the concept of place--discovering how the built environment can foster a community that people take pride in. Courtney explores the city with her dog, Lunchbox. Lunch is a squirrel-centric, constant companion. Lunch City Studio brings a reminder of what you love about a place into your home!
Elizabeth Graeber
FRIDAY & SATURDAY
I am a freelance artist and illustrator working in watercolor and gouache paint. I make a sell illustrated books, stationery, prints and handmade ceramics.
FM-31
SUNDAY
FM-31 makes high quality, handcrafted creative tools inspired by social justice issues.